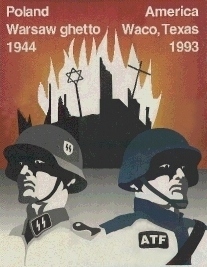 88 PPSh's in Tu-2 Gunships!
Tupolev returned to the idea of gunships in 1947. A few Tu-2s were fitted with RShR-57 antitank guns and this system proved to be more successful than ANT-29, although the aircraft was not put into production. Another approach was used on Tu-2Sh: the pallet containing 88 PPSh submachine guns (infantry weapon) was fitted into bomber's bomb bay. Each submachine gun had its own drum and was aimed to fire at 45 degrees downwards. Although the practical use of this kind of system was very doubtful, the Tu-2Sh foreshadowed the AC-47 "Puff The Magic Dragon" gunship developed much later in the USA. Sources: Soviet X-planes by Yefim Gordon and Bill Sweetman
THE OFFICIAL PPSh-41 SUBMACHINE GUN MANUAL
by James F. Gebhardt.


A 'must' for any enthusiast of the Pah-Pah-Shah! English translation of a Russian military manual. Even trajectory tables for firing at aircraft! Order from: Russian Military Translations, 1509 Jackson Court, Leavenworth, Kansas 66048 $12.95 + S/H
IRON SHIRT PPSh-41 T-Shirt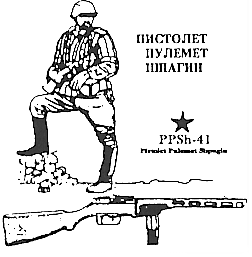 Iron Shirt, 950 Ridge Road, B-16, Claymont, DE 19703, phone (302) 792-1650,
has nice gun and military related T-shirts. Get their catalog. I have bought several and am very pleased with them. The PPSh shirt (#132) is available in Ash or Tan.


PPSh Main Page-History/PPSh Links

-web page design & updating by bill berg-




e-mail: